<![if !vml]>

<![endif]>       <![if !vml]>

<![endif]> <![if !vml]>

<![endif]>
About Us Sections/Galleries   Exhibitions   Art Collections    Workshops    Visit of Dignitaries     Contact us
Academics, Faculty, Activities & Publication
About Us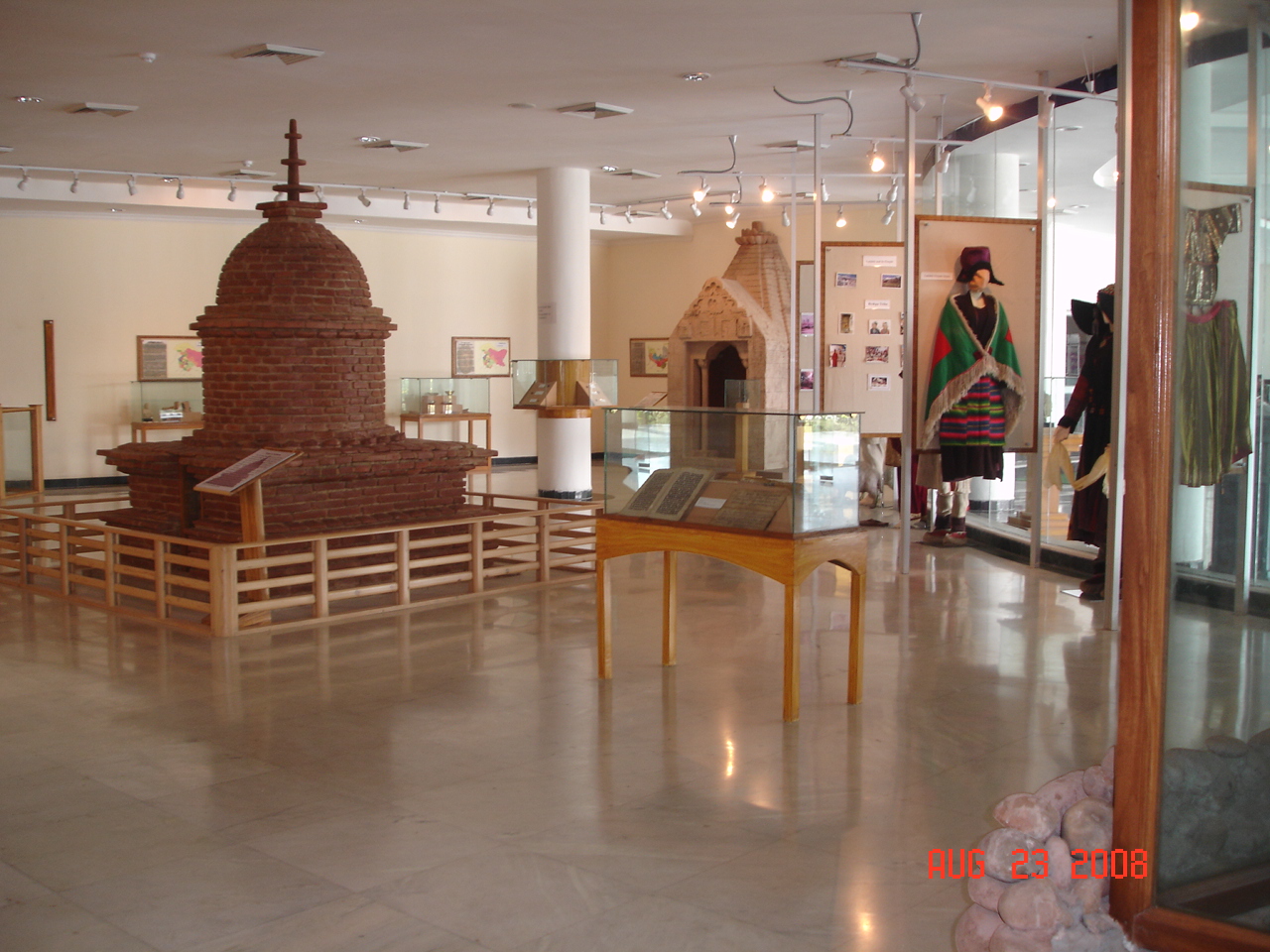 Sheikh Noor-ud din Noorani Museum of Heritage, the university museum was established in 2006 to showcase the pluralistic culture of the state of Jammu and Kashmir and to encourage research in the field of Museology and conservation. The museum was named after the saint Noor-ud-Din Noorani, popularly known as 'Nund Rishi'. He is one of the best representatives of the composite culture of Kashmir. Born at the time when the traditional social fabric of the region was being threatened by the sectarian policy of the ruling elite, he went on to propagate ideas and practices which strengthened the roots of composite culture in Kashmir. He launched a crusade against the communal hatred through teachings and writings and thus personifies the synthesisation of Hindu- Muslim culture of the valley.
With an aim to promote awareness regarding the heritage of the state and for skill enhancement in the field of museum studies and conservation the Centre for Studies in Museology, first of its kind in the state of Jammu and Kashmir was established in 2008 in General Zorawar Singh Auditorium, University of Jammu. The centre along with the museum supports imparting of practical museum related knowledge, skills , Research and management to students to enable them to serve as curators ,entrepreneurs, Museum and heritage guides, conservationists etc. after successful completion of their degrees.
In 2011, Centre started its Research programs in M. Phil. and Ph. D on Museology and Heritage Studies. The Centre is continuously committed and focused on making persistent contribution to the national and international cultural sector and in the field of museum and heritage studies through:
Original, defined and influential research in the field of Museology and Cultural Heritage.

Become a major Resource Centre for the preservation, conversation and promotion of the diverse cultural facets and arts of the people of the state.

Create inventory of the cultural heritage of Jammu region.

Create an inventory of the alternative historical sources and oral history archive for the purpose of understanding political, economic and socio- cultural processes of the region.

Explore inter-disciplinary connections between art, architecture, music, religions, history and pluralistic culture of India.

Training museum professionals and specialists in museum education, exhibition, museum promotion and heritage management.

Work in collaboration with other universities and research centres on a range of pioneering initiatives not only in creating better career prospects for our students but also for safeguarding our rich heritage.
About Us Sections/Galleries   Exhibitions   Art Collections    Workshops    Visit of Dignitaries     Contact us
Academics, Faculty, Activities & Publication