Introduction
The Central Library of the University is the hub of Academic activities where students sit from morning to evening every day throughout the year. It is a four-storey building and has spacious reading halls and compact stack areas. The Library has a collection of nearly 4,66,656 volumes of rare as well as latest books. The University Library is centrally located and constructed on the modular plan. It has three main reading halls and additional reading areas in the Textbook section, Periodical section, Jammu and Kashmir section, a Reference section, besides a reading space for newspapers and magazines. These areas provide reading facilities for about 500 readers. The library provides a lift facility, ramps for specially-abled persons and in addition to this, the reading areas of the library are centrally air-conditioned for providing a comfortable atmosphere to the library users.
<![if !vml]>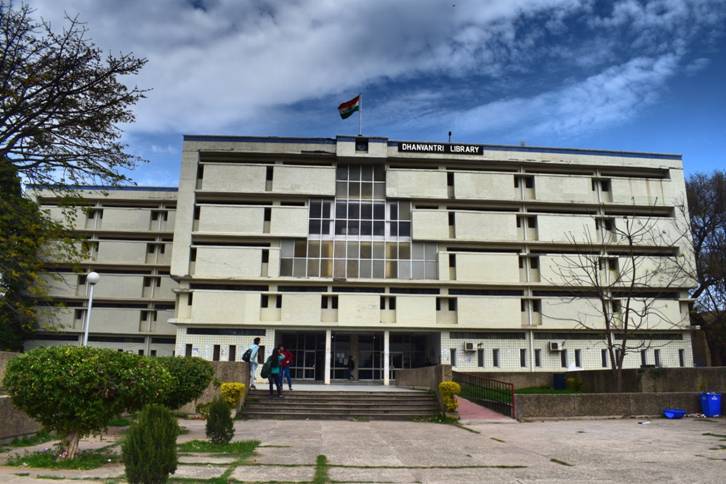 <![endif]>
The Central Library was renamed as Dhanvantri Library, University of Jammu by the Syndicate and the University Council. The nomenclature was changed to give recognition to the work of Dhanvantri (1902-1953), into the freedom movement and the socialist cause in India in general and Jammu and Kashmir in particular besides his contribution to land reforms in the State of Jammu and Kashmir. The Central Library of the University is automated using Integrated Library Management System to carry out its routine operations. The Central Library is the backbone for the Academic activities of the University and in this context; library is assigned one of the major responsibilities by the University Council to check Plagiarism of the University research output. The library is carrying out this task strictly as per the UGC Regulations, 2018.
The UGC Notification (Minimum Standards & Procedure for Award of M.Phil. / PhD Degree, Regulation, 2009) dated 1st June 2009 (Appendix I) provides the mandate for submission of the electronic version of theses and dissertations by the researchers in Universities with an aim to facilitate open access to Indian theses and dissertations to the academic community worldwide. The Central Library of the University is constantly uploading the theses on to Shodhganga as per the aforesaid UGC Notification.
In addition to this, the library provides access to e-resources from INFLIBNET and also provides remote access to e-resources for the registered library users. The Library also possesses facilities like photocopiers, INFLIBNET resources, Internet facility, wi-fi access and also uses RFID technology for the convenience of its users.